Club Allies play a very important role in bridging the gap between what our Club members pay to be a member of the Boys & Girls Club, and the actual cost of providing Club services. By pledging a monthly donation to the Club, you can spread your support out over the year and increase the impact of your gift.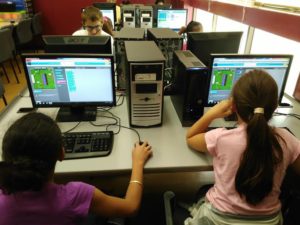 Club Allies:
Club Allies can make their monthly contribution via credit card or ACH (automated clearinghouse payments) through a bank account.
To join Club Allies via ACH – download an enrollment form and return it to Angel Brunelle at abrunelle@lbgc.org or by mail at 657 Middlesex Street, Lowell, MA 01851.
To make your monthly donation by credit card, click here to visit our Donation page. Scroll down to "Monthly Recurring Gift Information" and select the amount* you wish to donate each month.
Once you have provided your credit card or bank information, your first payment will be processed. Subsequent payments will automatically be processed on or around the 15th of each month.
You can cancel or change your monthly giving at any time by calling Angel Brunelle at 978-458-4526 x 19 or email abrunelle@lbgc.org.
Please note that Club Allies who make gifts of $84 or more per month will be listed as Dutton Street Society members.
Once you make your commitment to be part of the Club Allies, you will be sent an acknowledgement letter. You will also receive an annual tax statement reflecting your tax deductible gifts made to the Club throughout the year.