Kids and teens in Lowell need your help to make summer magic. The $30 weekly fee charged for the Boys & Girls Club of Greater Lowell's summer program does not cover the actual cost of providing meals and programs  to our members — it costs the Boys & Girls Club more than $150 per child each week to provide breakfast and lunch, memory-making experiences, educational activities and       positive role models.
When you make a gift to support the Boys & Girls Club Summer Program, you close the gap between our weekly fee and the cost of providing services, and help ensure youth from low-income families aren't left home alone, bored and inactive. You'll help make sure they have a healthy breakfast and lunch each day, and that they have access to educational activities that will stimulate their learning, instead of falling  behind like many low-income youth do during the summer months.
Perhaps most importantly, you'll help Lowell's most vulnerable youth create special summer memories just like their more affluent peers.
Click here to learn more about how the Summer Program at the Boys & Girls Club impacts youth in Lowell.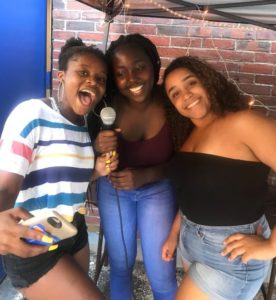 Here's how you can Make Summer Magic for the kids and teens in Lowell who need you most
 Click here to make a credit card donation. Prefer to make your donation over the phone? Call Yesenia at 978-458-4526 x 13.
Mail a check made out to Boys & Girls Club of Greater Lowell and mail it to 657 Middlesex Street, Lowell, MA 01851. Please include "summer program" in the memo.
Mark your calendar for June 12th for a Day to Make Summer Magic — when our Board, Staff and supporters will be working together to ensure that 300 kids enjoy a magical summer experience each week at the Boys & Girls Club. Check out our Facebook page for more information.
Create your own Facebook fundraiser — and set a goal to raise $150 — which will sponsor one Club member for a week of our summer program.

To set up your Facebook fundraiser:
Click on "Fundraisers" under the Explore menu.
Click on "Select nonprofit."
Search for "Boys & Girls Club of Greater Lowell."
Complete all the information requested — we recommend adding a personal reason why you've decided to host a fundraiser for the Club.