Welcome to the Music Clubhouse, a state of the art music learning and production facility at the Boys & Girls Club of Greater Lowell, open to all Club members ages 10 and up. Here members can take beginner to advanced lessons on guitar, bass, piano, drums, singing, and digital production. Club members can start a band with their friends, record in our full recording studio, and perform live at concerts and special events.
Our programs
Singing
In singing lessons, we learn and practice current top chart hits as well as classic songs from previous eras of music. We teach Club members proper vocal techniques and demonstrate how to use them for enhancing vocal sound quality.
Piano
From beginner to advanced, there is always something to learn on piano. Proper hand technique, chords and melodies to popular songs, and reading music are all part of our fun piano curriculum.
Guitar/Bass
Learn the art of the 6 string guitar or the 4 string bass. We will help members become the guitarist you've always wanted to be, whether you play finger style or flat picking, electric or acoustic, solo or with a band, rhythm or lead.
Drums
Join the Music Clubhouse drumline and perform in our marches and parades. After learning basic stick technique on a single drum, members take their skills to the drum set.
Beatmaking
We have four Digital Audio Workstations with professional beatmaking software like Ableton Live, Reason, ProTools, and GarageBand. Club members learn the basics of crafting a beat with samples, loops, drum machines, and virtual instruments.
Podcasts
Start a radio show with your friends! Choose a topic, then write, record, and edit the show. Then add music and upload your podcast to the internet to share. We have covered topics including video games, YouTube, the Boys & Girls Club, music, food, and way more.
Studio recording
Whether you sing, play an instrument, or produce using the computer, there is always something to do in our recording studio. We have produced over 14 albums of music featuring pop covers, original songs, instrumentals, and podcasts.
Check out this video "Think About It" featuring an original song written, performed and directed by Club member Irwin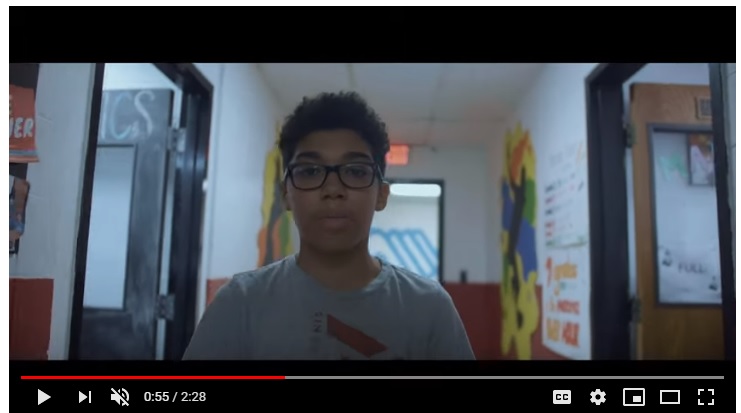 Ensembles
Once you gain skills on an instrument, it's then time to join forces with other like-minded musicians and start a band. Our staff will help you choose songs, learn to play together, and then perform from Open Mics at the Clubhouse to our big annual showcase in Boston.
DJing
Learn the fundamentals of DJing from setting up a sound system to mixing and scratching. Use both old-school techniques (vinyl records) and new-school techniques (digital mixing), then take your skills outside of the Clubhouse.
Stage Crew
Don't want to play an instrument but still have an interest in live concert production? In this program you will learn how to set up our sound systems and lighting systems, and run them for our live music events.
Listen to music and podcasts we have created here:
This program is supported in part by the Massachusetts Cultural Council, which receives support from the State of Massachusetts and the National Endowment for the Arts.