Please note that at this time, due to COVID-19,  we are unable to accept in-person volunteer groups, with the exception of projects that can be done outside or while the Club is closed. However, there are many other ways your group can support youth in Lowell.
Virtual Volunteering Opportunities
Due to COVID-19, we are currently unable to accept volunteers in-person at the Boys & Girls Club. However, there are still many ways that you can help support our members – who need you now more than ever.
Below are a few options for Virtual Volunteering:
Option 1: Record a STEAM-Based Video to be Shared with Members via Social Media
Videos typically get the best response when they are about 3-5 minutes long.
Please include your name & that you are volunteering for the Boys & Girls Club at the beginning of your video.
Content Areas – Simple Science Experiments, Music Creation & Instruction, Robotics, Yoga, Dance, Programming, Etc.
Questions & recorded videos can be emailed to 
virtual.club@lbgc.org
. From there, our staff will review the video to ensure that it follows BGCGL policy.
For more information, contact Volunteer Coordinator Tara Levine at
tara.levine@lbgc.org
or fill out the form below.
The Boys & Girls Club of Greater Lowell welcomes groups and individuals from local businesses and organizations that want to help make a difference in the lives of youth in Lowell.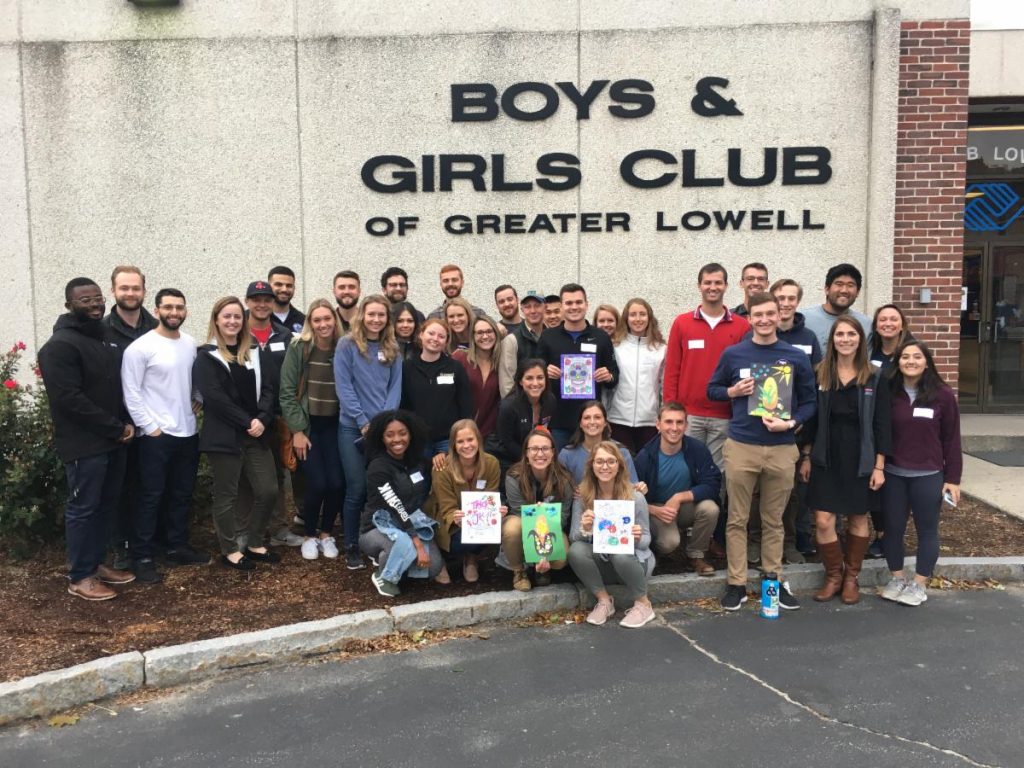 We offer the following opportunities to support Boys & Girls Club Members:
Group Volunteer Projects – Whether you want to help out with a facilities project such as landscaping, gardening, painting or cleaning, or want to provide an activity for our members, we welcome your group to get involved with the Boys & Girls Club. For more information, contact our Volunteer Coordinator, Tara Levine at tara.levine@lbgc.org or call 978-458-4526 x 15.
Please note that we request that Corporate Volunteer Groups consider making a donation to the Boys & Girls Club to help defray the cost of supplies and materials for their projects. We will be happy to work with you on a donation amount that aligns with your project.
Host a Drive – Want to give back but don't necessarily have the time to volunteer? With the cost of membership being only $30 annually, hosting a drive can help bridge the gap between what our members pay to join the Club and the cost to provide services. Consider hosting a drive to collect regularly used supplies. Please click here for more information!
Individual Volunteers – The Club is always looking for positive adult role models to support our programming. Visit our Individual Volunteers Page for more information!
Employee Giving Programs – Your employees can make a big difference with just a small monthly contribution to the Boys & Girls Club. We'd be happy to come talk with your staff and share more about the Club and ways to get involved. Contact Assistant Development Director Yesenia Maysonet at ymaysonet@lbgc.org for more information.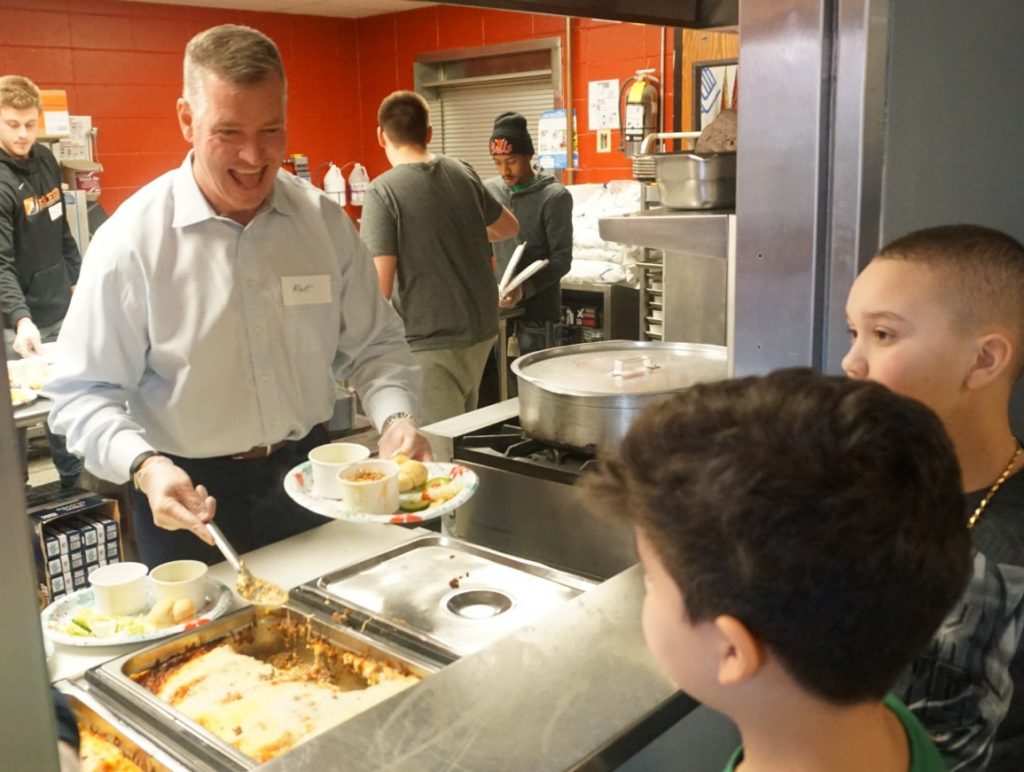 Click here to read more about our Corporate Engagement Opportunities!
Please note, the Club is implementing the Raptor Visitor Management System in order to ensure a safe Club environment for our members, staff, and volunteers at all times. Group volunteers are required to sign in using the Raptor system in order to enter the building. Please click here to access the Club's Raptor FAQ and learn more about this new safety system and how it impacts volunteers.
Want to learn more about these opportunities or have questions? Please reach out to our Volunteer Coordinator, Tara Levine at tara.levine@lbgc.org or (978) 458-4526 Ext. 15.