As the Boys & Girls Club of Greater Lowell's 2023 Summer program winds to a close, we reflect upon the critical importance of high quality summer programming for all young people. The benefits of quality summer programming for youth is well documented. However, for many, summer camps and programs are reserved for those with means, a privilege that not everyone can afford.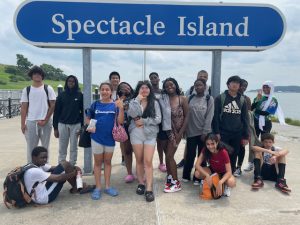 The National Academy of Sciences' 2019 report, Shaping Summertime Experiences: Opportunities to Promote Healthy Development and Well-Being for Children and Youth, The National Academies Press found that:
"Environments, exposures, activities, and interactions during summertime can promote positive cognitive, social, emotional, and skills development, as well as promoting safety and physical and mental health, for children and youth. However, summertime experiences are not evenly and equitably distributed, and many children and youth lack access to quality experiences due to the challenges of availability, accessibility, and affordability. The most vulnerable children… face the greatest challenges in accessing quality summertime experiences." (p. vii)
In other words, often the children who would benefit most from a quality summer program have the least access to such programs. The average cost of a week of summer programming (day programs) is $178 per child. Most programs accept youth up to ages 13 – 15, and don't include extras like field trips and meals, and are only open for part of the workday. These costs add up, and for families struggling to make ends meet, often puts providing a structured summer program out of reach – and kids are left home to their own devices (literally and figuratively). 
Low income youth struggle more in the summer months than their more affluent peers for a variety of reasons: the meals provided at school are no longer available, leading to greater food insecurity; crime rates increase in the summer months leading many youth to avoid playing outside; isolation due to being left alone indoors can create issues with physical and emotional development; and lack of enriching summer activities leads to summer learning loss – a slide backwards in learning from the school year.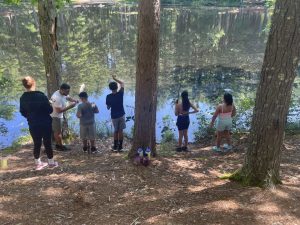 It isn't just enough to offer a place for parents to drop kids off while they go to work. According to the National Research Council,  programs that truly support positive youth development include the following:
Physical and psychological safety

Appropriate structure

Supportive relationships

Opportunities to belong

Positive social norms

Building belief in oneself 

Opportunities for skill building

Integration of family, school, and community efforts
Not surprisingly, these 'features of positive development settings' mirror closely the factors that contribute to ending generational poverty, the vision of the Boys & Girls Club of Greater Lowell.  And most importantly, these resources for youth are available at a minimal cost in order to ensure all youth have access to our programs and services. 
Deputy Executive Director JuanCarlos Rivera summarizes the goals of the Boys & Girls Club summer program here: "It is our intention to be a 'one-stop shop' meeting the needs of youth in our community. Here parents and caregivers know their child(ren) are safe, they can get a nutritious meal, interact with caring adult role models, receive mental health support, learn and practice new skills, and receive guidance and support to achieve their dreams and much more."
Click here for a look at the opportunities and services provided during the Boys & Girls Club of Greater Lowell's Summer program.