Come Work With us!
The Boys & Girls Club of Greater Lowell is seeking dynamic individuals to join a team that is dedicated to empowering youth in Lowell to achieve their full potential. We have staff who work directly with youth (Youth Workers) and staff who support the day to day operations of the Club as part of our Administrative team. No matter what role one might have at the Boys & Girls Club, the needs and development of our Club youth is our top priority.
The Boys & Girls Club of Greater Lowell is committed to fostering a diverse and inclusive workplace. We are dedicated to hiring employees who reflect the communities we serve, including women, people of color, LGBTQIA+ individuals, and people with disabilities. Boys & Girls Club of Greater Lowell will provide reasonable accommodations in all aspects of the hiring process. If you require an accommodation, we will work with you to meet your needs.
Following are current open positions, which will remain posted until they are filled. Click on the title of the position to see the full job description and information on how to apply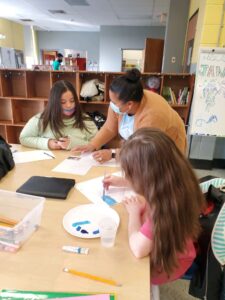 What is a Youth Worker?
Boys & Girls Club of Greater Lowell  (BGCGL) Youth Workers are dedicated and caring adults that put youth and their needs first. They build strong transparent relationships that help foster trust, empathy, self-confidence, and a sense of belonging and seek to amplify youth voices.
BGCGL Youth Workers provide guidance and support to help youth learn more about themselves, others and their community through new experiences and non-traditional learning opportunities.
BGCGL Youth Workers feel privileged to participate in a young person's journey and are honored to witness the development of a young person's independence, connection to their community, clear understanding of their rights, and celebrate in each young person's success.
Check out this video to see how YOU can impact young people in Lowell.