When searching for a general contractor to complete the Believe & Become renovation and expansion project, which includes the addition of a brand new Teen Center, our team wanted a company that not only would complete the job well and within budget, but that also aligned with our mission and values.  
"C.E. Floyd checked all the boxes for selection as our Construction Manager," said Executive Director, Joe Hungler.
"Great reputation and references, best price – all the things that help board members and nonprofit executives sleep at night knowing that fiduciary responsibilities are met."
The decision to hire CE Floyd went deeper than that, though. Their website boldly states: "We can't talk about who we are without also talking about who our clients are. That's because the things that matter most to us are the principles we share with them." 
A representative from C.E. Floyd echoed Joe's enthusiasm for the fit. "This is the type of project we get really excited about, because our work is helping to make a real difference in the lives of children," she said. 
"As a Certified B Corp, we use our business as a force for good," she went on to say. "We're consciously striving to make a positive change in the world by giving opportunities to under-represented populations in construction and being stewards of the environment. B Corp Certification rigorously measures our social and environmental impact in a way that naturally reinforces our purpose." 
It was evident to Joe that C.E. Floyd lives by these principles. 
"It's clear that they are invested in helping their people advance to their full potential to create economic success for themselves and their families," he said.
The Superintendent on our job, Jerry Domingo, is a great example of this. He started as a laborer with CE Floyd and now is the on-site leader for construction projects that are well over $10M. 
"For us, it is critical that we provide our members with exposure to career paths that they see as realistic," Joe said.
The team that will be on site from C.E. Floyd has also committed to including opportunities for our young people to learn more about careers in construction. To have a learning laboratory on site along with experts who are excited to share their passion for construction with our members is a very unique and exciting prospect, and another means of showing them a clear path to a sustainable career.
C.E. Floyd states that their purpose is "Building Visions and People,"  and we are confident that they understand our vision of ending generational poverty, and are committed to building a space that will expand our ability to deliver on our mission.
About C.E. Floyd 
https://cefloyd.com/who-we-are/about-us
C.E. Floyd is a construction and planning firm with offices in Bedford, MA and Middletown, CT. Some of our recent clients include: Concord Free Public Library, The Food Bank of Western Massachusetts, Big Y Supermarkets, and Connecticut Children's Medical Center.
C.E. Floyd supports both Habitat for Humanity of Greater Lowell with a team Build day, and The Wish Project with a back-to-school drive. We look forward to getting more involved in the Lowell community by partnering with the Boys & Girls Club to teach kids about construction during the project and into the future.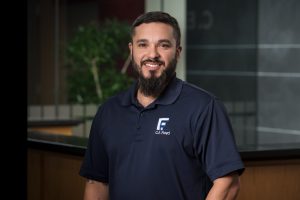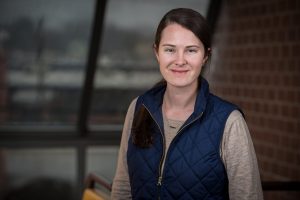 Pictured above are Project Superintendent, Jerry Domingo and Senior Project Manager, Lucy Frye
To learn more about the Boys & Girls Club of Greater Lowell's Believe & Become expansion and renovation, visit believe.lbgc.org