Music is an important tool for young people's development. It helps the body and mind work together and builds confidence. Music can help adolescents release or control emotions, and helps coping with difficult situations.  
The Music Clubhouse is a space where members can learn skills and techniques for creating and producing music, while expressing their individuality with the support of caring and knowledgeable staff.
In this Program
Music Lessons
Small group music lessons are available throughout the week.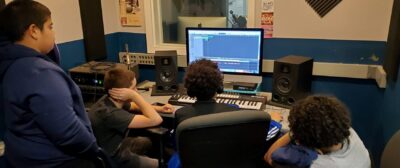 Clubhouse
Members can come to the Clubhouse to practice and hone their skills on various instruments as well as creating and mixing beats.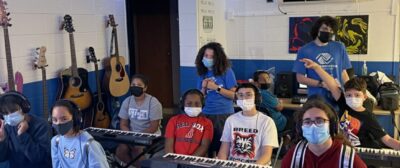 Ensemble
Members who would like to perform music can join an ensemble with opportunities to perform in the Club and local community.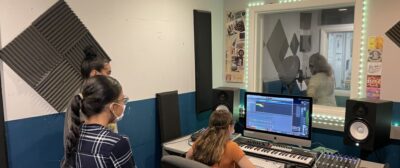 Recording Studio
A professional recording studio allows musicians to capture their own music, while learning how to use equipment to record, edit and produce songs.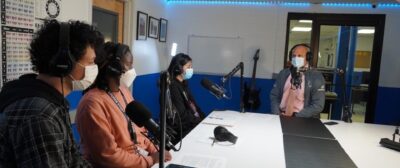 Podcasting
Several podcasts are produced at the Club, inviting members to be the hosts and produce episodes.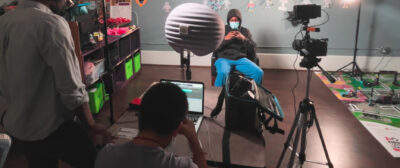 Videography
Videography production is available for members who want to create a video to accompany their songs.
Learn more about
Membership!
There are many ways to support the community, whether as a volunteer or as a donor. Click below to learn more.